Alignment Tester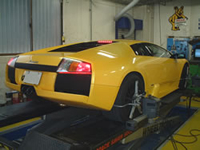 BOSCH from GERMANY
Accurate measurement and adjustment of the alignment is possible. In addition, delivering the perfect setting around the leg from a number of achievements and experience. Suspension tune is also mounting from the sale, in total alignment also support.
Machine Frame Fixer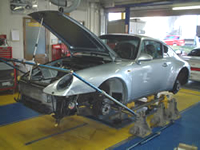 Monocoque Standard System from CANADA
Fix machine frame standing for precise three-dimensional in millimeters. Complete restoration is possible if the crash is critical."
Paint Booth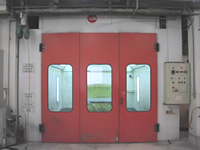 USI from ITARY
Best paint booth designated Mersedes. 80-degree for the high-temperature settings that allow complete drying of paint and a significant shortening of time is possible. Should surely be satisfied to finish at the new car and unchanged.
Toning Machine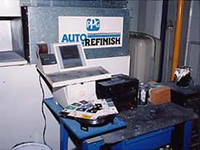 PPG AUTO REFINISH
PPG computer color matching based on the data in the formulation of the manufacturer. Last checked and still the eyes of craftsman. Subtle, such as fading due to aging, can not cover part on a computer, skilled staff will continue to finish by adding arrange with their experience.
Paint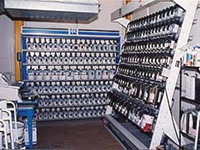 Paint
Including the "PPG" specified Ferrari, equipped with paint all over the world.